Here are the pictures from my trip to Tahiti, French Polynesia. My friend Kalle went with me. His roommate found a great deal for $320 roundtrip airfare so we just had to go. We flew to Tahiti direct from LAX. Tahiti is not as far west as you might think. It is on the same longitude as Hawaii and is 17 degrees south of the equator. (Hawaii is 19 degrees north of the equator.) It is an eight hour flight and went by fast. They feed you about 1/2 hour into the flight, you watch two movies and then eat again and before you know it you are landing.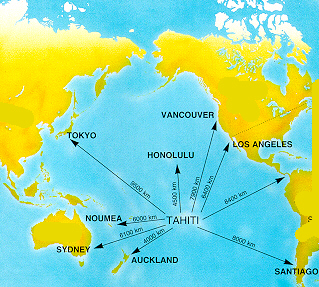 We took the ferry across to Moorea. This is a picture of a plate with Tahiti in the upper left and Moorea in the foreground.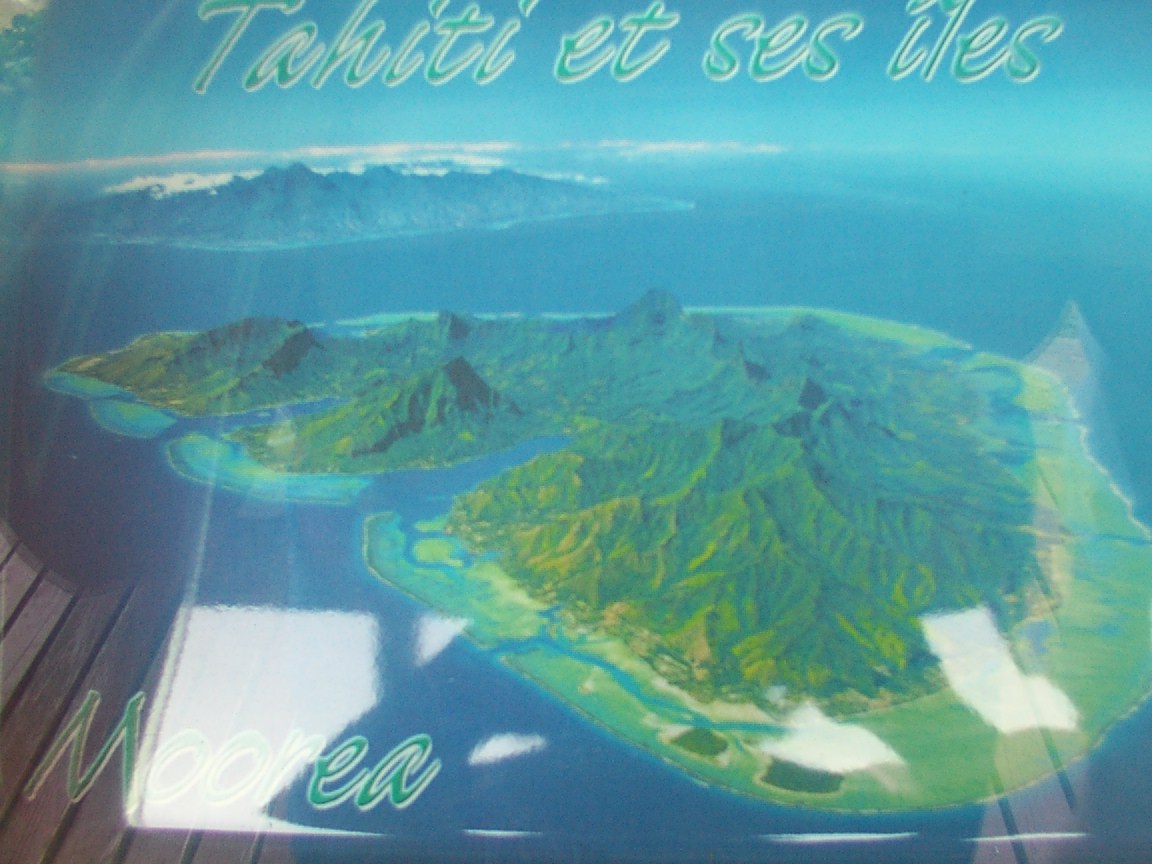 These are some pictures of Moorea from the ferry boat.